Baking Summer Camp in NYC
Only at our NYC location do we offer a unique pastry and baking camp concentration. We separate into two groups, pastry and savory. Each group works exclusively in their chosen area for the entire session.
Our baking camp focuses on this one specific area of culinary arts. We dig in and really go for it, with fun recipes from easy to difficult. We match your skill; we bring out your creativity! The session is intensive, and touches on a wide variety of yummy treats for our campers to learn to prepare. From pies, tarts, cakes, cookies, and french and Italian pastries, make everything from scratch.
Gabby giving us a smile after rolling out pie crust!
We create every aspect of every dish, from the crust of the pie to the filling. One of the things that our campers are the most excited about is cake decorating! Our pastry campers get to brainstorm in their small groups to create the perfect cake! They choose and make every part of their dream cake, from the cake itself, to the icing, fondant decorations, and fillings!
Baking camp pictures:
A picture tells a thousand words. Check out what we made at camp last year… we have just one word… yummy!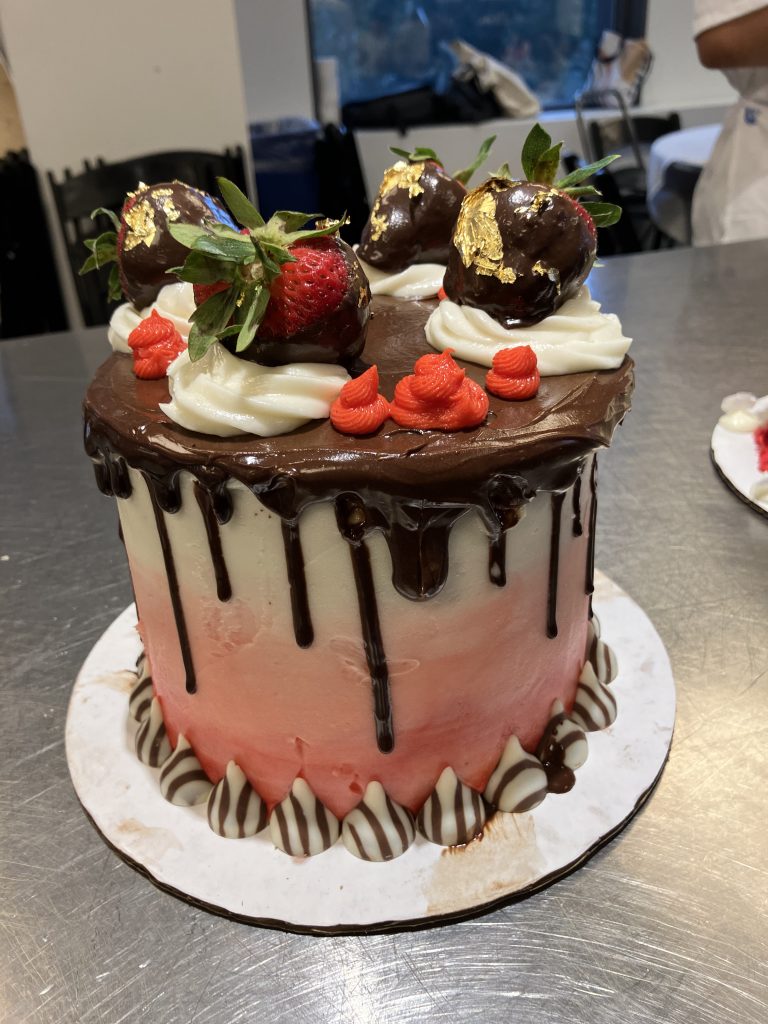 Why choose our pastry arts summer class over our savory concentration?
When you know, you know. When you don't know, you do savory. Savory is everything else. Our pastry track attracts the students who know exactly what they are looking for, and they find it here. Students come from all over the country to attend our program.
If you would like to attend both our savory and pastry programs, you must attend two sessions. We do not allow you to switch in the middle of a session. You do not have to finalize your selection when you register, simply pick one or the other upon registration to hold your spot., You can change later; once we are sold out then we are sold out and thr waiting list grows! So register now, pick later if you must.
Check out more about our recipes HERE. And see our other locations HERE.
Check out these pictures as they tell a story on their own. We are fun, we are pro, and we empower.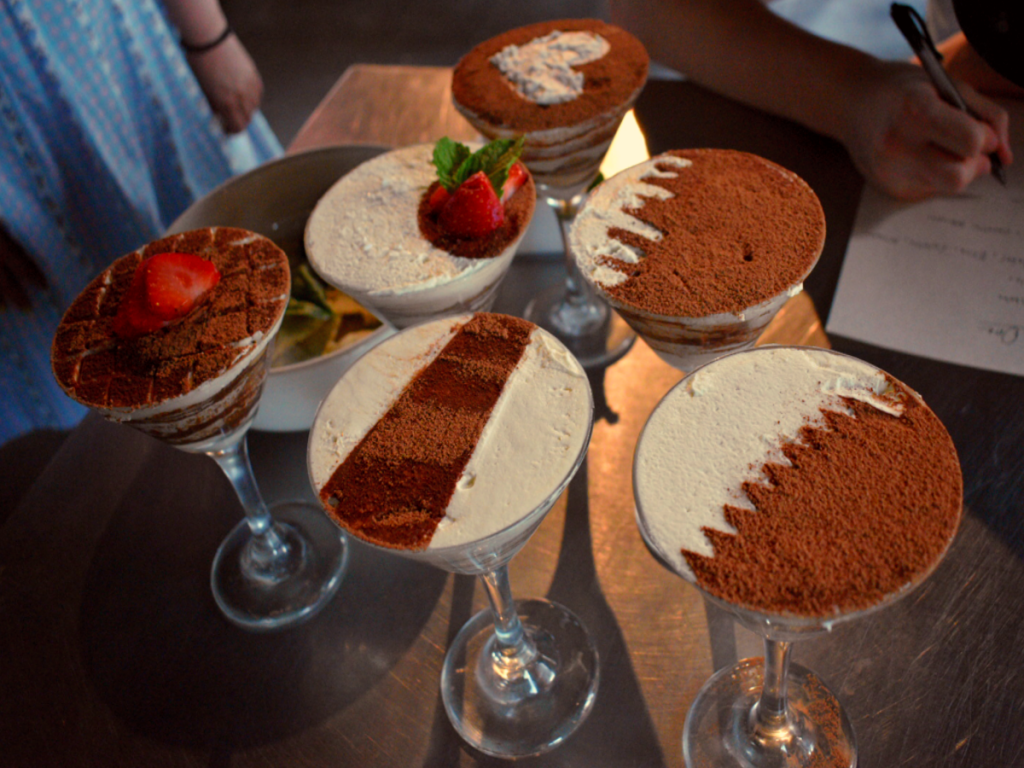 Pro chefs. Pro kitchens. Summer Culinary.
CampusNYC Baking Camp FAQs
Why is our Baking Camp for Teens is so Empowering:
Our entire program is built around the notion that camp provides an amazing opportunity for personal growth and development inside the program. The kitchen is loud and organized. Students take on being responsible, being accountable, and practice teamwork and leadership as a matter of course. It is about our culture combined with pro chefs and pro kitchens. Our culture is amazing and we create such a great community, starting fresh each session. Our chefs are trained professional working chefs with an academic background. Yet its the kitchen that really counts…. culinary programs always come down to the kitchen and the chefs.
Who should Attend our Baking Classes:
A baking camp for teens can be an excellent summer activity for anyone aged 12-17 who are either interested in baking or looking for a fun new hobby to explore. If you're searching for an engaging and educational activity for your teenager, a baking camp can be a great choice. Your teen can learn essential skills, enjoy the experience, and even make new friends.
Do you need Baking Experience to Attend:
No! If you either have experience with baking, or you are just interested in getting started our baking camp for teens is the perfect fit. We will match your skill level and bring out the creativity deep inside to help you become a true pro!
What will your Learn how to Bake:
Our baking summer camp is designed to be comprehensive, covering a diverse range of delectable treats for the campers to master. During our baking session, students will learn how to bake anything from pies, tarts, cakes, cookies, as well as French and Italian pastries. Not only do the campers will learn to bake everything we just mentioned, but they will create everything from scratch!