Meet the campusNYC Staff
The staff at campusNYC are what make the entire program so awesome!  For the 6th year in a row, Lindsay will be the Camp Director and can help you with any questions! We will be uploading new bios and pictures regularly, be sure to check back!
Lindsay- Camp Director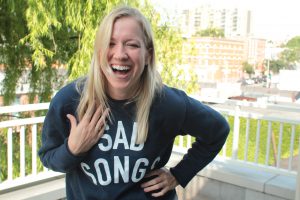 Hi! I'm Lindsay and I am the Director of campusNYC. I am originally from Detroit, Michigan and went to school for Television and Radio Broadcasting at Wayne State University. But, while living in Detroit and working in radio, I also ran a Teen Center for middle and high school students and that is how I fell in love with camp and the experiences that it provides for kids. From there I moved to Brooklyn for 10 years and completely immersed myself in the entire NYC scene. I was on-air at Fresh 102.7fm, I worked on the set of Law and Order at one point, but I still always worked with summer camps, because I love them so much! I recently moved to Austin, Texas to take a little break from the hustle and bustle of NYC (and mostly, the winter!), and I am anxiously anticipating my return home to visit all of the places I miss and show all of the students around my favorite city in the world. I really pour my heart and soul into the organization and overall concept of campusNYC, and I can't wait to share it with you! Oh…and taste all of your culinary masterpieces!
Nick – Assistant Director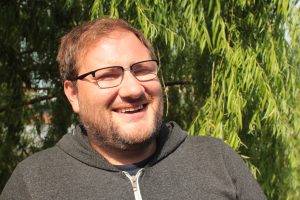 Chef Oonagh – Head Chef
Chef Oonagh has been in the culinary world for 20 years. She has owned a successful catering and events company in NYC for 8 years, which focuses on weddings, corporate events and private par(es. She teaches cooking and nutrition (on classes to kids and adults in groups or in private homes. Her cooking classes are hands on, focus on healthy ea(ng, nutritio (on discussion and an emphasis on kitchen safety. Her most recent undertaking is leading a training catering course for people with disabilities.
Here is the "All about campusNYC Video"