culinary summer camp nyc
"I liked when we went to Broadway because we all went back to the dorms to get all dressed up." – 2019 student

"You all did an amazing job keeping us safe, entertained and happy. Best staff group.  Keep in touch!"
 – Joey, age 13 Summer 2015 student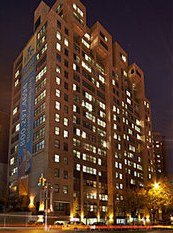 All campusNYC culinary summer camp students are staying at the privately operated high-end premier residence hall for students only located on the Upper East Side of Manhattan.  There are several different social areas and common areas where we can socialize and congregate, and the building itself offers a fun evening events each night  Come check out the fully furnished rooms at the best culinary summer camp NYC!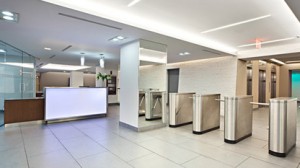 Fully Furnished + Loaded Rooms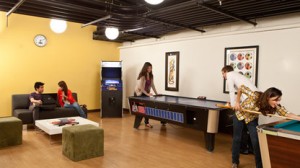 Rooms come fully furnished with AC, designer beds, desks, dressers, refrigerator/microwave, and even flat-screen TV with cable, so at the very end of the night you can relax with your roommate and after all the day and evening activities and other events, it is nice sometimes to simply kick back and enjoy the cool a/c and a cooking show on Bravo!
In-room bathrooms:  Every room has a private attached bathroom-something you won't find in most college dorms-and air conditioning completes the awesomeness!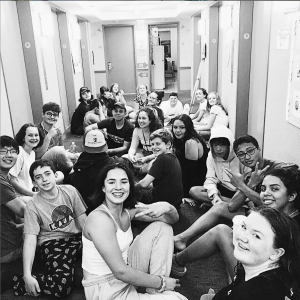 "Thank you to all of you.  This was my favorite summer and you guys are awesome!"
– Justin, 12 summer 2015 student
Culture, Cuisine, and Couture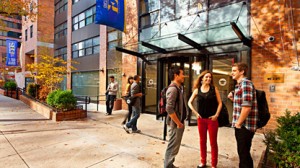 The Upper East Side / Yorkville is one of the most coveted and established neighborhoods in Manhattan, and home to gorgeous architecture and unparalleled fine-art institutions. Check out Van Gogh, Monet and Picasso at the MOMA;  view the exquisite collections at Frank Lloyd Wright's Guggenheim and the Whitney Museum of America Art.  In the old Carnegie mansion you'll find the Cooper-Hewitt Museum of Design, and nearby you can discover 19th Century masters like Renoir and Rembrandt at the Frick. And don't forget the Jewish Museum, the City of New York Museum, and the countless galleries the students at our program will explore.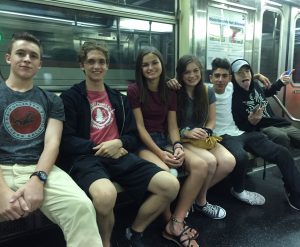 Students at our culinary camp in NYC will also savor extraordinary affordable restaurants and specialty food shops on every block. After dinner catch a free concert in Central Park or meet up with friends in Carl Schurz Park to take in the view over the East River. If shopping is your thing, you find everything from discount stores to chic boutiques to the upscale designer shops that line Park, Fifth and Madison Avenues.  But don't worry… students are with counselors the entire time!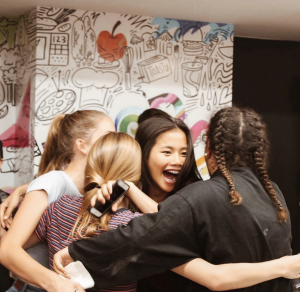 "I loved the One World Observatory and Vessel because they had incredible views and I had plenty of time to enjoy both the experience and my friends' company." – 2019 student

"I loved this program and getting to know the people from all over.  I loved my time outside of class!"
– 2015 student