Learn how to become a chef!
You have successfully been added to our mailing list.
"Thank you all for everything. I'm really glad I got the chance to meet all of you, and I hope to see you again next summer!" – Alex, Summer 2015 Student
Do you want to learn how to become a chef?  Do you know a student in grades 8-12 who would like to attend a culinary summer program or cooking camp to learn how to become a chef?  This is the place to be!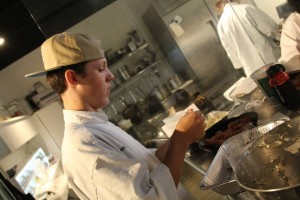 Emails will be sent from info@campusnyc.summerculinary.com. Please add this email from our summer chef school to your address book or safe senders list to ensure our emails get delivered to your inbox.
We'll keep you updated on the latest summer chef school campusNYC news, upcoming events, deadlines, and more.  Our event nights, our residence hall, our lesson plans, and our staff are all just some of the reasons why this program is so fantastic!  Call us for more details!  1-800-883-1753